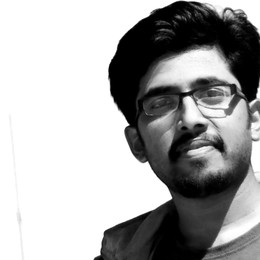 Location
Thrissur, Kerala, India
About Aneesh Das Illikkal
Aneesh Das Illikkal graduated from College of Engineering, Trivandrum in 2010 and completed his Masters in Urban Design from School of Planning and Architecture, New Delhi in 2014.
After graduation, the next two years he worked with Tushar in Ochre Architects(2011) and with Arun Nalapat in ANA(2012) during which time he worked on various projects such as R.V College of Architecture Bangalore, Golden Temple Entrance plaza design competition, Arulmoni Bridge conservation, Champion reef golf county club house, Aster Hospital Sharjah, Aster Medcare Dubai, Cancer care center calicut, Puravankara Apartments Bangalore etc.
He has done his B.Arch dissertation on 'Virtual Reality to Architecture' and B.Arch thesis project on IT Park. During Masters in Urban design he worked on various urban level issues and research and developed his skill of working in a team. His Urban design thesis is "Local culture as a key for sustainable urban development, case of kochi, kerala". His interest areas are ecology based urbanism, culture and sustainability of human settlements.
Resume and portfolio download at www.illikkal.net/aneesh.html